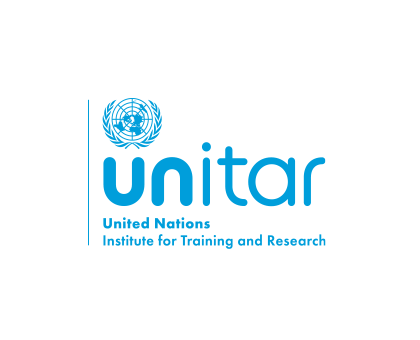 MercuryLearn - Nivel 2 del inventario
Programme Area
Chemicals and Waste Management
Event Focal Point Email
cwm@unitar.org
Registration
Public – by registration
Mode of Delivery
E-learning
Data Protection and Privacy
The personal data of participants applying for, registering for or participating in UNITAR's training courses and other events is governed by the
Data Protection and Privacy Policy
. By applying for, registering for or participating in this event, the participant acknowledges that he or she is, (or they are) aware of the policy and agree to its terms.
Introduction au Toolkit du UNEP
Le "Toolkit pour l'identification et la quantification des rejets de mercure", le "Toolkit", est destiné à aider les pays à élaborer des inventaires nationaux des rejets de mercure. Le Toolkit guide le développeur de l'inventaire à travers les différentes étapes de l'identification des sources et de la quantification de la consommation et des rejets de mercure de ces sources. Il fournit une méthodologie et une base de données permettant le développement d'inventaires cohérents, il comprend des exemples et des informations détaillées sur les sources de rejets de mercure. Le "Toolkit" existe en deux versions :
1.    "Inventory Level 1" fournit une version simplifiée du Toolkit, ainsi que des feuilles de calcul et un modèle de rapport, pour faciliter considérablement le développement d'un large inventaire du mercure.
2.    "Inventory Level 2" est la version complète, comprenant une description détaillée de toutes les sources de mercure, utile pour toute personne souhaitant en savoir plus sur une source de rejet de mercure spécifique, notamment les autorités environnementales et les chercheurs.
Siga los módulos del nivel 2 del inventario si quiere:
Perfeccionar el inventario de liberaciones de mercurio del nivel 1.
Elaborar un inventario de liberaciones de mercurio más detallado, que incluya la posibilidad de utilizar datos locales (p.ej. sobre el contenido de mercurio en materias primas o combustibles, las mediciones de emisiones, los controles de emisiones en algunos sectores, etc.).
Obtener información detallada sobre las liberaciones al medio ambiente de las fuentes antropogénicas de mercurio.
Los módulos ayudarán a los usuarios a elaborar un detallado inventario de las liberaciones de mercurio a nivel nacional.
Los módulos pueden completarse total o parcialmente (para aquellos usuarios que estén interesados en aprender sobre unas determinadas categorías de fuentes de liberación de mercurio). Se puede acceder a los módulos en línea o, si no dispone de una buena conexión a internet, puede descargarse todas las transcripciones.