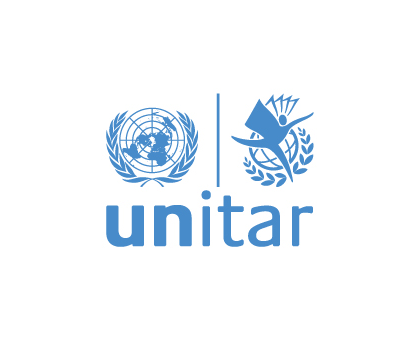 WDF 2021 Session "Statistics and Data Smart: Innovative solutions for increasing statistical literacy of the general public"
Location
Bern, Switzerland
Specific Target Audience
No
Event Focal Point Email
a2030@unitar.org
Partnership
United Nations Statistics Division (UNSD)
United Nations Economic Commission for Africa (ECA)
Global Network of Institutions for Statistical Training (GIST)
International Association for Statistical Education (IASE)
Registration
Public – by registration
Pillar
Accelerating SDG Implementation
Data Protection and Privacy
The personal data of participants applying for, registering for or participating in UNITAR's training courses and other events is governed by the
Data Protection and Privacy Policy
. By applying for, registering for or participating in this event, the participant acknowledges that he or she is, (or they are) aware of the policy and agree to its terms.
The statistical literacy of the general public has been tested as the COVID-19 related data and interpretations have invaded the countries' main news channels around the world and a lot of data of unclear origin had been spreading via social media. This has been a clear demonstration of the importance of foundational skills in statistics for all citizens often lost in sometimes seemingly or factually contradictory information. The topic proposed in 2019 has therefore grown in relevance. The Global Network of Institutes for Statistical Training (GIST) has continued working actively on this issue promoting the sharing of statistical literacy initiatives and collaboration on the development of specific learning products to enable access to statistical learning for people of different ages around the world. A range of initiatives is also spearheaded by NSOs featuring statistical literacy as a key area of interest. Another example is the International Statistical Literacy Project (ISLP).
Different approaches are needed to reach different population segments. Many agencies now target school students and teachers as an effective means of engaging youth in data investigations, offering successful approaches to making statistics exciting: school competitions, awards, high-quality pedagogical materials, online games, an array of internet resources developed by ISLP and others.
The session will include a discussion on how to effectively reach broader audiences, and how to improve the attraction of data education oriented towards informed citizenship. It will also provide space for discussing high-impact approaches and good practices from different regions.
ICTs present both an opportunity and a challenge forcing us to rethink how we can reach millions of people and help them build skills for understanding, interpreting and critically evaluate data that permeate their daily lives. The session will attempt to answer the following questions:
How to make statistical learning more engaging and reach out to various population groups?
What kind of learning products can be developed leveraging digital innovation: online courses, short videos, podcasts, games, TED talks, data visualization, AI-based innovations, even more so in the COVID-19 context?
What kind of partnerships are needed?
The session will be organized by UNITAR and UNSD in collaboration with other GIST members and IASE.
Compared to the 2019 proposal, the format of the session and methodology had been partially revised. Drawing on the work around the inventory of statistical initiatives, the session will feature examples from GIST members, IASE and 2 NSOs. It will start with a short challenge for presenters that will include a voting for the winner. Presenters will then be invited to briefly speak or demo their statistical literacy initiatives. This will be followed by a discussion with the audience and exchange of practices. The session will also feature a demo of the GIST inventory of statistical literacy initiatives and invite NSOs and other stakeholders to contribute.
Programme:
10.00-10.07      Opening by the moderator Ms. Vibeke Nielsen, Inter-Regional Advisor, UN Statistics Division (in-person) and Challenge "Best Data Movie/Quote/ Most Striking Statistics Example"
10.08-10.17      Experience of Mongolia by Mr. Batdavaa Batmunkh, Chairman of the NSO Mongolia
10.18-10.27      Experience of Palestine by Mr. Husam Khalifa Director of External Trade Statistics Department at the Palestinian Central Bureau of Statistics (PCBS)
10.28-10.35      The case of International Statistical Literacy Project by Pedro Campos, IASE and Statistics Portugal
10.36-10.42      Examples from the African region by Mr. Leandre Foster Ngogang, Statistician, UN Economic Commission for Africa
10.43-10.48      GIST's work on statistical literacy by Ms. Elena Proden, Senior Specialist, UNITAR
10.49-10.49      Video trailer projection (announced by Elena)
10.50–10.57      Q&A moderated by Ms. Vibeke Nielsen, UNSD, with support for online part from Ms. Madina Imaralieva, UNITAR (2 from room and 2 online and each speaker answers at least 1?)
10.58–10.59      Internet Voting on "Best Data Movie/Quote/Most Striking Statistics Example" and Polling (2-3 questions) run by Ms. Madina Imaralieva, UNITAR
10.59-11.00      Closing by Ms. Vibeke Nielsen, UNSD