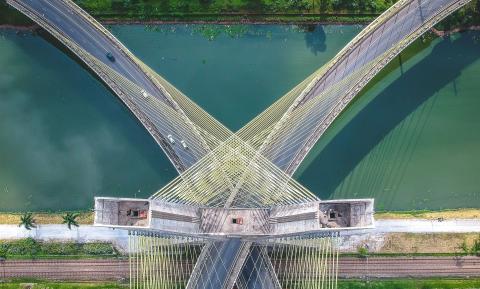 Política Industrial Verde: Promoviendo la competitividad y la transformación estructural
Event Focal Point Email
info@unccelearn.org
Partnership
Partnership for Action on Green Economy (PAGE)
Registration
Public – by registration
Mode of Delivery
E-learning
Data Protection and Privacy
The personal data of participants applying for, registering for or participating in UNITAR's training courses and other events is governed by the
Data Protection and Privacy Policy
. By applying for, registering for or participating in this event, the participant acknowledges that he or she is, (or they are) aware of the policy and agree to its terms.
La política industrial –o las medidas estratégicas de gobierno que pretenden promover nuevos sectores económicos y acelerar el cambio estructural– se ha empleado tradicionalmente para mejorar la productividad, impulsar la competitividad y promover el crecimiento económico. Hoy en día, la política industrial verde sigue este mismo enfoque de cambio estructural impulsado por el Estado, al tiempo que promueve objetivos sociales y medioambientales más amplios.
A partir de ejemplos recientes de política industrial verde, los países pueden generar los beneficios de la política industrial tradicional y, al mismo tiempo, acelerar el cambio de la producción industrial intensiva en carbono a modelos más sostenibles, avanzando así en la transición hacia una economía verde y reduciendo los numerosos riesgos medioambientales que se avecinan.
El curso está diseñado para fomentar el aprendizaje de la política industrial verde a un alto nivel técnico y sirve a dos tipos de usuarios. En primer lugar, el curso proporciona a los alumnos individuales los conocimientos y las herramientas conceptuales para comprender y dar forma al debate mundial sobre la modernización de la base industrial de nuestras economías. En segundo lugar, anima a los profesores e instructores a utilizar los materiales del curso y a aplicarlos en sus actividades docentes, por ejemplo, al integrarlos en los planes de estudio y/o programas existentes.
Los materiales del curso están diseñados para ayudar a alcanzar los siguientes objetivos de aprendizaje:
Explicar las razones por las que promocionar la industria verde
Diferenciar los principales conceptos relacionados con la política industrial verde
Destacar las pruebas empíricas pertinentes en apoyo de la reforma política
Distinguir los instrumentos de política para fomentar el cambio estructural
Valorar las consideraciones estratégicas durante el diseño, la implementación y la evaluación de las políticas
Esbozar la relación entre la política industrial verde y el comercio
El curso ofrece un amplio panorama de las principales consideraciones conceptuales y empíricas dentro del actual debate mundial sobre la política industrial verde a lo largo de cinco módulos cada uno de los cuales aborda un conjunto específico de temas:
Política industrial: Retos y oportunidades
Política industrial verde: Fundamentos conceptuales
Desarrollo estratégico de la política industrial verde
Instrumentos de la política industrial verde
Política industrial verde y comercio 
Los materiales de lectura están disponibles en inglés y los videos tienen subtítulos en español.