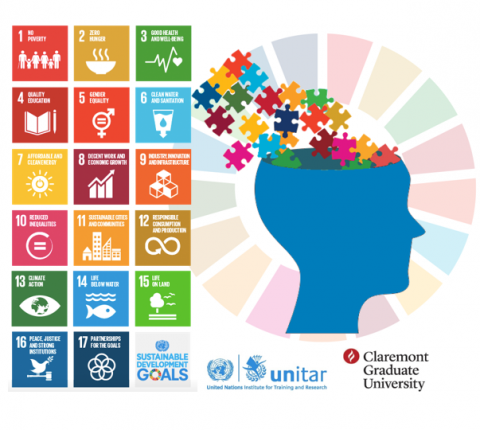 Executive Leadership Programme in Evaluation and the Sustainable Development Goals
Location
New York, United States of America
Programme fees do not include travel, accommodation or incidental expenses for the New York residential segment of the programme.
A limited number of fee reductions or waivers will be available to applicants from countries in special situations, including the least developed countries, the landlocked developing countries and the small island developing States. Claremont Graduate University and UNITAR may not be able to respond favorably to all requests, however. Participants working in the United Nations, regional or other international organizations, regardless of nationality, are not eligible for fee reductions or waivers.

Event Focal Point Email
katinka.koke@unitar.org
Contact Number
+41 22 917 84 59
Partnership
Claremont Graduate University
Claremont Evaluation Centre - New York
Registration
By application & selection
Data Protection and Privacy
The personal data of participants applying for, registering for or participating in UNITAR's training courses and other events is governed by the
Data Protection and Privacy Policy
. By applying for, registering for or participating in this event, the participant acknowledges that he or she is, (or they are) aware of the policy and agree to its terms.