Knowledge to Lead
UNITAR Online Catalogue
Geospatial Decision Support for Climate Resilience (GDS4CR)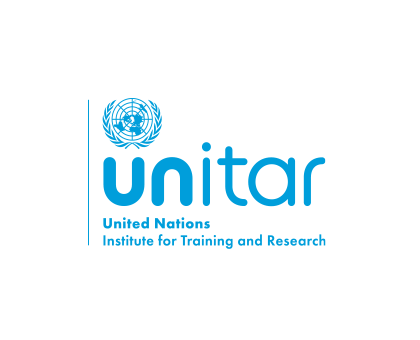 卫星分析和应用研究
项目领域
Climate Change,
Satellite Imagery and Analysis
活动协调人email
aline.roldan@unitar.org
合伙
NORWEGIAN MINISTRY OF FOREIGN AFFAIRS
University of South Pacific
背景信息
The United Nations Satellite Centre (UNOSAT) is currently implementing the project "Strengthening Capacities in the Use of Geospatial Information for Improved Resilience in Asia-Pacific and Africa (2021-2024)". This flagship project intends to develop sustainable capacities and implement ad-hoc and tailored geospatial solutions in the eight target countries: Fiji, Bangladesh, Bhutan, Lao PDR, Nigeria, Solomon Islands, Uganda, and Vanuatu.
UNOSAT led the IPP CommonSensing Project (2019-2022) in Vanuatu, Fiji, and the Solomon Islands to build climate resilience and enhance climate finance access using satellite remote sensing technology. It was an innovative flagship project leveraging satellite remote sensing capabilities to build climate resilience by enhancing access to climate information, strengthening disaster risk resilience and food security, and improving access to climate finance.
In Vanuatu, the UNOSAT's new 3-year long project will build on the legacy of the CommonSensing and aims to further enhance capacities by leveraging technological advances and innovation and providing integrated geospatial solutions for improved decision making in the fields of Climate Resilience, Disaster Risk Management, and Climate Finance.
活动目标
UNOSAT is offering this training to refresh and reinforce capacities developed by CommonSensing in GIS software and to conduct simulation exercise for using geospatial tools for evidence-based decision making for climate resilience building.
学习目标
At the end of the course participants should be able to:
Recall the basic concepts and terminology related to Geospatial Information Systems (GIS);

Recall basic methods and functionalities of GIS software (QGIS) to analyse and visualise spatial data;

Perform advanced Geodata management operation in QGIS;

Undertake coastal risk assessments and visualise risk data in Webmaps;

Utilise decision support web tools for climate change resilience building.
内容和框架
The training will start with a refresher of GIS concepts and GIS software interface. On the second day participants will learn to perform advance data management and perform coastal risk assessment. On the third day participants will create interactive webmaps using the coastal risk data, and will learn to utilise DSS for investigating exposure to hazards, vulnerabilities, and coping capacities at subnational level. A component of the DSS includes a Multi-Criteria Decision Analysis (MCDA) Tool. Participants will use these tools for finding optimal relocation sites for a vulnerable coastal community. Final day of the training participants will be introduced User Experience/ User Interface Design methodologies and provide key input to the key web-solutions currently being implemented by UNOSAT.
方法
This is a full-time, face-to-face course with lectures, GIS lab exercises using GIS datasets and real case scenarios (60% lab exercises, 40% lectures and discussions), and field data collection. This course is divided into 5 modules. Each module is structured into 4 sessions of 1.5 hour each. The average workload is likely to be around 35 hours.  The course is designed in a way to have a balanced approach between theoretical and practical teaching methods consisting in PowerPoint presentations, games, live demos, videos, interactive sessions, and GIS lab exercises. At the end of the course, UNITAR-UNOSAT will set up a community of practice platform to maximize the learning experience of participants and to provide all required technical backstopping and assistance to training participants during and after the training
目标受众
The course is designed to accommodate selected participants by MoCC with previous GIS experience, and will extend to participants from academia.