Knowledge to Lead
UNITAR Online Catalogue
Leveraging the use of geospatial information technology and satellite data for improved climate resilience and disaster risk management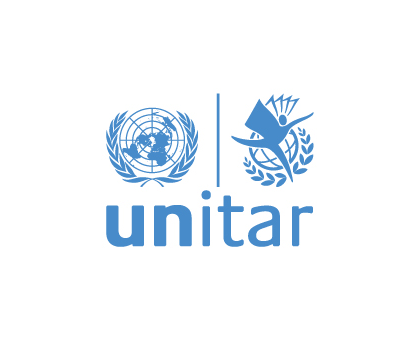 卫星分析和应用研究
位置
Glasgow, United Kingdom of Great Britain and Northern Ireland
项目领域
Satellite Imagery and Analysis
活动协调人email
oran.no@unitar.org
合伙
Commonwealth Secretariat
Government of Fiji
背景信息
COP26 Commonwealth Pavilion (Blue Zone, Hall 4) 
Small island nations are particularly prone to the devastating impacts of climate change. With nearly a third of the population living on land less than 5m above sea level, they are vulnerable to the threat of rising sea levels, degrading their coastlines, communities and livelihoods. Extreme weather events, such as tropical cyclones, storm surges, heavy rains and tsunamis, also often significantly affect the economic and social development of these low-lying island nations.
By 2050, Fiji's annual losses due to extreme weather events could reach 6.5 percent of GDP because of the impact of climate change, with more than 32,000 people pushed into hardship each year. These threats have been compounded in 2020 by the global international health crisis and widespread economic trauma. The biggest economic shock in peacetime since the great depression, Covid-19 is having a severe impact on employment and investment across all sectors.
Knowing first-hand the importance of building resilience to climate impacts, Fiji remains at the frontline in advocating policies to counter climate change and facilitating various sources of climate finance both at international and domestic levels. To support the Government of Fiji and other Pacific SIDS facing similar difficulties, namely Vanuatu and the Solomon Islands, UNITAR-UNOSAT and the Commonwealth Secretariat joined up for the CommonSensing solution with the initial support of the UK Space Agency's International Partnership Programme (IPP). With the support of Norwegian Agency for Development Cooperation (NORAD), not only existing Pacific partner countries but also other SIDS and LDCs in Asia and Africa regions will benefit from the CommonSensing in the years ahead.
活动目标
This side event will provide insights on how satellite technology and data can improve access to climate finance and foster evidence-based decision making for sustainable development, with a special focus on Fiji's experience with the CommonSensing. The Technical Platform offering robust data and Climate Finance Country Report developed as part of CommonSensing solution for Fiji will be showcased during the event. Sharing lessons-learned will help improve quality and operational excellence of the global partnership for sustainable development.
内容和框架
Programme Layout:
This will be a 60-minute side event led by a moderator. There will be two sub-sessions as follows:
o Session 1: High-level keynote speeches will set the tone for the entire event, and the CommonSensing product launch will be followed
o Session 2: Moderated panel discussion will explore the topic and share lessons learned particularly from Fiji. A short Q&A and closing remarks will be followed
Agenda and Speakers:
09:00 -09:20 Session One
✓ Welcome and introduction
✓ Keynote speeches
✓ Product launch
Moderator: Ms. Ruth Kattumuri, Senior Director for the Economic, Youth and Sustainable Development, Commonwealth Secretariat
Keynote speakers:
- Hon. Josaia V. Bainimarama, Prime Minister of the Republic of Fiji
- Rt Hon Patricia Scotland QC, Secretary General of the Commonwealth Secretariat
- Mr Nikhil Seth, Executive Director of the United Nations Institute for Training and Research
Product showcase: 1-2 min of the explainer video & Fiji PM's announcement
09:20 – 10:00 Session Two
✓ Moderated panel discussion
✓ Q&A
✓ Wrap-up and Summary
✓ Closing remarks
Moderator: Mr. Unnikrishnan Nair, Head of Climate Change, Commonwealth Secretariat
Panelists:
- Dr. Einar Bjørgo, Director of UN Satellite Centre, United Nations Institute Training and Research
- Ms. Lebaiatelaite Gaunavinaka, In-country technical expert for Fiji, UNITAR-UNOSAT
- Ms. Liz Cox, Head of Engagement – International Partnership Programme, UK Space Agency
- Ms. Silje Haugland, Senior Advisor, Department for climate, energy and environment, Norwegian Agency for Development Cooperation
- Dr. Archi Rastogi, Evaluation Advisor ad interim, Independent Evaluation Unit of the Green Climate Fund
Closing remarks: H.E. Mr. Jitoko Tikolevu, High Commissioner to the United Kingdom
目标受众
Representatives of Parties to the Convention and Observer States, members of the press and media, and representatives of observer organisations