Knowledge to Lead
UNITAR Online Catalogue
CIFAL Bogota - Corporate Sustainability: Digital Transformation and Balanced Scorecard Monitoring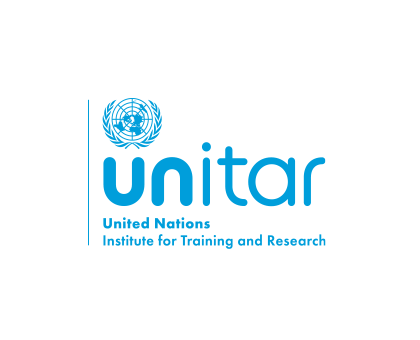 People
Programme Area
Decentralize Cooperation Programme
Event Focal Point Email
cifalbogota@centroregionalpmal.org
Partnership
Centro Regional del Sector Privado de Apoyo a los Objetivos de Desarrollo Sostenible de Naciones Unidas (CR/SP)
Stratesys - HUB TECNOLÓGICO EUROPA – AMÉRICA
Background
The CR/SP provides a platform to share practical experiences among decision makers and promote cutting-edge practices in sustainability and business competitiveness. The platform aims to facilitate dialogue between decision makers on the international agenda and participation in business intelligence to compare global corporate practices, aligning corporate strategy with the SDGs and the 2030 Agenda.
The joint and direct work with interested parties, in this case allied companies, has the purpose of strengthening competencies based on spaces of understanding,  challenge of tactical design and transmission of information, to: i) accompany the companies and their management areas in putting into practice the ESG aspects of the corporate strategy; and ii) measure the real impact on business competitiveness and the 2030 Agenda (SDG).
Event Objectives
Activity organized by CR/SP and CIFAL Bogotá where the strengths and opportunities of the digital transformation for the productive and sustainable innovation of the business exercise are addressed.
This space allows the exchange of ideas and the development of capacities with the strategic and tactical management teams, so that these teams multiply within the company and with other companies, the configuration of their sustainability strategy and their relevant ESG issues in their chain value, so that they can dynamically adapt to a changing environment, monitor the achievement of the outlined objectives in a timely manner, optimize the use of the information extracted, and communicate to their interested parties their results and commitments to create value so as not to leave no one behind."
This activity constitutes an ideal scenario where CR/SP and CIFAL Bogotá promote sustainability and business continuity, highlighting ESG aspects as a relevant part of the corporate strategy in the path of the SDGs and the 2030 Agenda.
Content and Structure
The topics covered are:
Identification of relevant ESG issues in the value chain

Review of the design of the sustainability plan as part of the corporate strategy

Digital transformation as a fundamental tool to achieve corporate purposes through the development of technological and business solutions
The approach provided by CR/SP and CIFAL Bogotá contemplates ESG aspects in the corporate strategy for business continuity in emerging markets and for a substantial contribution to the SDGs and the 2030 Agenda.
Methodology
The methodology contemplates:
Initial dialogue between directives and corporate leaders who develop the topic under the direction of the moderator

Round of exchanges of opinion with other participants

Conclusions of the moderator and managers to define a "road map" to address the issues discussed in practice
NOTE: The results of the meeting are for the exclusive use of the partner company.
Targeted Audience
Executives and corporate leaders committed to business productivity, sustainability and the 2030 Agenda