Knowledge to Lead
UNITAR Online Catalogue
Winter Programme: Cultural Diplomacy Dialogues with China - Xi' an Route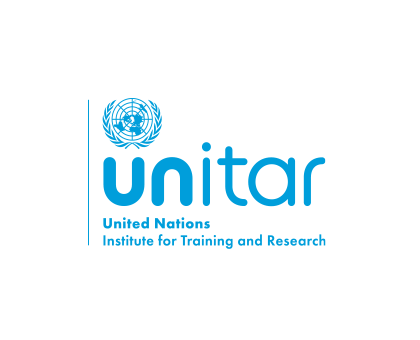 Multilateral Diplomacy
Event Focal Point Email
jiadan.yu@unitar.org
Background
Xi'an is often considered as the epitome of China's rich cultural heritage. As the ancient capital of 13 Chinese dynasties, Xi'an has borne witness to the country's history for thousands of years. It is home to numerous iconic attractions, such as the Terra Cotta Warriors, Huaqing Lake, Big Wild Goose Pagoda, Xingqing Palace, Lingyun Pavilion, Qujiang Lake, Lotus Garden, and the Daming Palace, which have contributed to the preservation and advancement of Chinese cultural heritage.
These sites serve as a key element of cross-cultural dialogue and multilateral relations. With our Cultural Diplomacy Dialogues with China - Xi'an Route, participants will have the unique opportunity to witness these cultural elements first-hand, while also learning about practices that are necessary to thrive professionally in multilateral settings focused on the Asia-Pacific region.
We believe that the program will offer participants an immersive experience, which will be invaluable in shaping their cross-cultural communication and diplomacy skills.
Event Objectives
The objective of the Cultural Diplomacy Dialogues with China - Xi' an Route is to allow participants to experience the unspoken value of cultural heritage and equip them with tools and practices to translate what learned into an asset for their professional career. This takes place in an unforgettable setting, which embrace Chinese culture through Xi'an rich heritage, and facilitate stimulating and valuable discussions between participants, allowing for the development of a lifelong learning professional network between peers and among peers and educators.
Our aim is to promote a greater understanding of China's exceptional traditional culture, while advocating for the importance of respecting the diversity of world civilizations, promoting the common values of all mankind, valuing the inheritance and innovation of civilization, and strengthening international people-to-people and cultural cooperation.
Content and Structure
Content and Structure
The Cultural Diplomacy Dialogues with China - Xi'an Route is an 11-day program that offers a comprehensive and immersive experience in Xi'an's rich history and culture. Participants will have the opportunity to engage in a range of activities that showcase Xi'an's diverse cultural heritage, while also enjoying its beautiful scenery and traditional performances. Along the route, lectures will be conducted by UNITAR Experts, which will complement theoretical knowledge with practical experience.
During the programme, participants will experience:
Archaeological discoveries and insights
Folk arts and traditions
Cultural heritage
Intangible cultural heritage such as Peking Opera and Chinese shadow puppetry 
Ancient musical instruments show
Chinese tea culture
Famous scenic spots: 
Terracotta Army (the greatest archaeological find of the 20th Century);

Great Tang Theme Park;

Shaanxi History Museum;

Mount Hua;
Interesting manual activities:      
Banpo Archaeological Experience;

Making fish lanterns;

Painting Chinese fans.
The exceptional visit of the Xi'an route, is accompanied by moments of training during which participants can learn about:
Cultural diplomacy;

Chinese Etiquette

;

Sustainable Development Goals;

Career Development Advices for working in multilateral environment
Methodology
The Cultural Diplomacy Dialogues with China - Xi' an Route's content will be carefully crafted by UNITAR experts in collaboration with the implementing partner, ensuring a high level of quality and relevance. The route will take place face-to-face guaranteeing a high degree of interaction. The programme is constituted, tentatively, of 4 hours training in total, which could be separated over four days for one hour each day. The time and dates will be adapted to reach most time-zones and subjected to change considering the content developed and the partner's availabilities.
Targeted Audience
The programme is designed for young participants between the ages of 16 and 24 who are interested in learning and exploring different cultures and traditions. The diversity of the audience adds value to the training, as participants will have the opportunity to exchange insights on their professional experiences through peer-to-peer learning. At the end of the programme, participants who have actively participated in at least 80% of the programme will receive a Certificate from UNITAR. The programme opens to a minimum of 10 participants and a maximum of 15 participants to ensure the best experience possible.