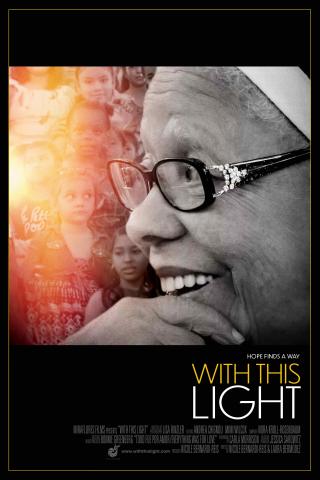 Screening of 'With This Light', a documentary on Sister Rosa Maria Leggol by Jessica Sarowitz
Location
New York, United States of America
Event Focal Point Email
lea.beuzit@unitar.org
Registration
By application & selection
Mode of Delivery
Face-to-Face
Pillar
Multilateral Diplomacy
Data Protection and Privacy
The personal data of participants applying for, registering for or participating in UNITAR's training courses and other events is governed by the
Data Protection and Privacy Policy
. By applying for, registering for or participating in this event, the participant acknowledges that he or she is, (or they are) aware of the policy and agree to its terms.
Screening of With This Light, a documentary on Sister Rosa Maria Leggol, followed by a discussion and Q&A with Executive Producer Jessica Sarowitz (Miraflores Films LLC), and a reception.
Film Synopsis: 
During her 70 years as a nun, Sister Maria Rosa Leggol helped over 87,000 Honduran children escape poverty and violence through an ecosystem of social, educational and entrepreneurial projects, inspiring an international network of supporters to expand her work. In the midst of civil wars, economic collapse and natural disasters, she continued her charge to help young people, such as Maria and Rosa, break familial cycles of poverty and violence to create lives of their own. "With This Light" poetically interweaves the compelling present-day stories of these teenagers with the epic life and noble actions of Sister Maria Rosa.
Watch the trailer.
Biography of Jessica Sarowitz:
Founder of Miraflores Films and Executive Producer of WITH THIS LIGHT, Jessica Sarowitz is a social impact investor and entrepreneur. As a Latinx woman and the daughter of immigrants, she seeks out projects around the world that directly benefit people of color with much needed facilities and resources. She works in collaboration with communities in need to create transformative opportunities and experiences. Jessica created Miraflores films to bring awareness to the stories of marginalized groups and amplify the voices of inspiring women through documentary film. She is an active philanthropist, advocating for the missions of several nonprofits, including one that she co-founded, the Julian Grace Foundation and a proud mother of twins.