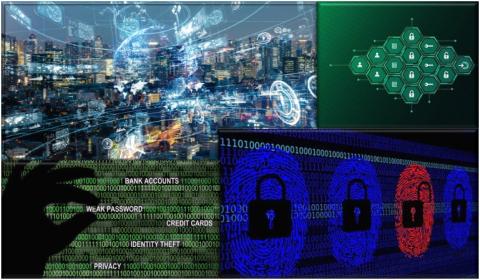 Cybersecurity: Governance, Risk, and Compliance (GRC)
Location
New York, United States of America
Programme Area
Peace Security and Diplomacy,
Peacekeeping,
Multilateral Diplomacy,
International Law
Waivers for developing countries may be available upon request,
Event Focal Point Email
patricia.romero@unitar.org
Registration
Public – by registration
Mode of Delivery
Face-to-Face
Data Protection and Privacy
The personal data of participants applying for, registering for or participating in UNITAR's training courses and other events is governed by the
Data Protection and Privacy Policy
. By applying for, registering for or participating in this event, the participant acknowledges that he or she is, (or they are) aware of the policy and agree to its terms.
One of the biggest concerns of today is cybercrimes and cyberattacks. Many reasons motivate a cyberattack, such as cyberwarfare, cyberterrorism, and even hacktivists.
Cybersecurity, commonly referred to as information security, is the art of protecting networks, network devices, and data, including monitoring, surveillance, communication equipment from unauthorized access or unlawful use, and the practice of ensuring confidentiality, integrity, and availability (CIA).
With the current trends of Cyberwarfare, Cybercrime, and Hacktivist activities, the Agenda 2030 – Sustainable Development Goals, resilience and development would be difficult to achieve without cybersecurity. The United Nations being the pivot of establishing global peace and security, has a new focus on cybersecurity. The Member States to the UN need to have a clear idea on the Governance, Risk, and Compliance (GRC) and Cybersecurity Framework.
Professional Training on the Governance, Risk, and Compliance (GRC) of Cybersecurity to develop the institutional and organizational capacities of the Member States, UN Agencies, Civil Society, Academia, and NGOs.
To understand & implement the Cybersecurity Frameworks.
To contribute to Agenda 2030 implementation.
Designed for the benefit the Diplomates attending and contributing in the "Ad Hoc Committee to Elaborate a Comprehensive International Convention on Countering the Use of Information and Communications Technologies for Criminal Purposes".
To understand different terminologies in cybersecurity, including social engineering.
To understand different policies, and standards available in the Cybersecurity field. Identifying and learning the available Cybersecurity Frameworks across the globe. The impact and implication of those.
To learn the core competencies in Cybersecurity & protect the organization's attack surface.